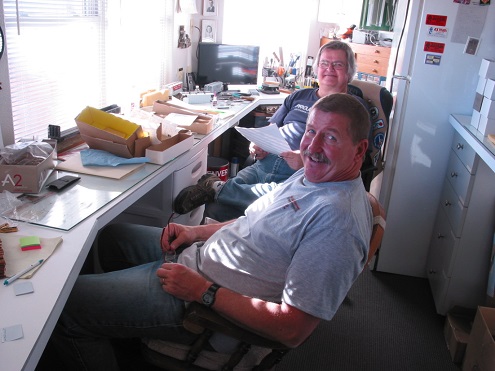 My two electrical engineer crew members, Vince Griesmer and Bob Sobol (how lucky can a guy get?!) sit in the workshop discussing the future CTC of the A&O.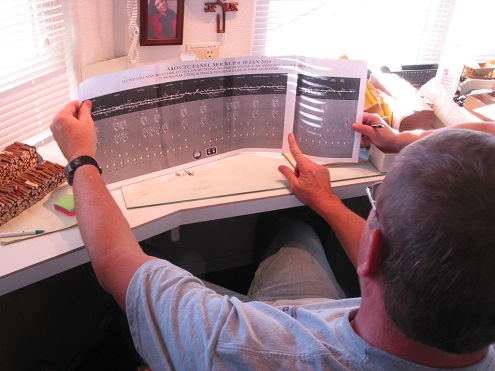 Bob had prepared a computer-gemerated paper mock-up of the A&O's future CTC panel. Much discussion and lots of input keeps morphing the details, but it's getting close at this point.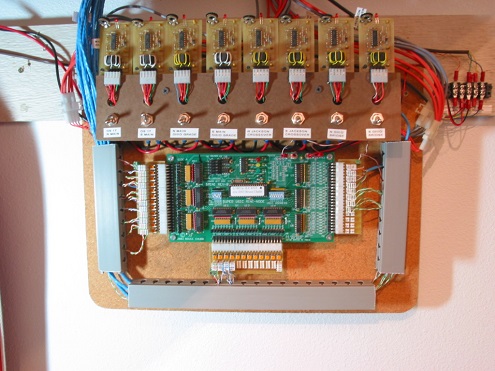 One of the "sminis" Vince has provided for the signaling system. Block detectors reside just above. This unit is for the Glen Forge to Jay section of double track. Yikes.